Become a registered buyer on our platform
See our property listings for sale
Get a confirmation and sign the contract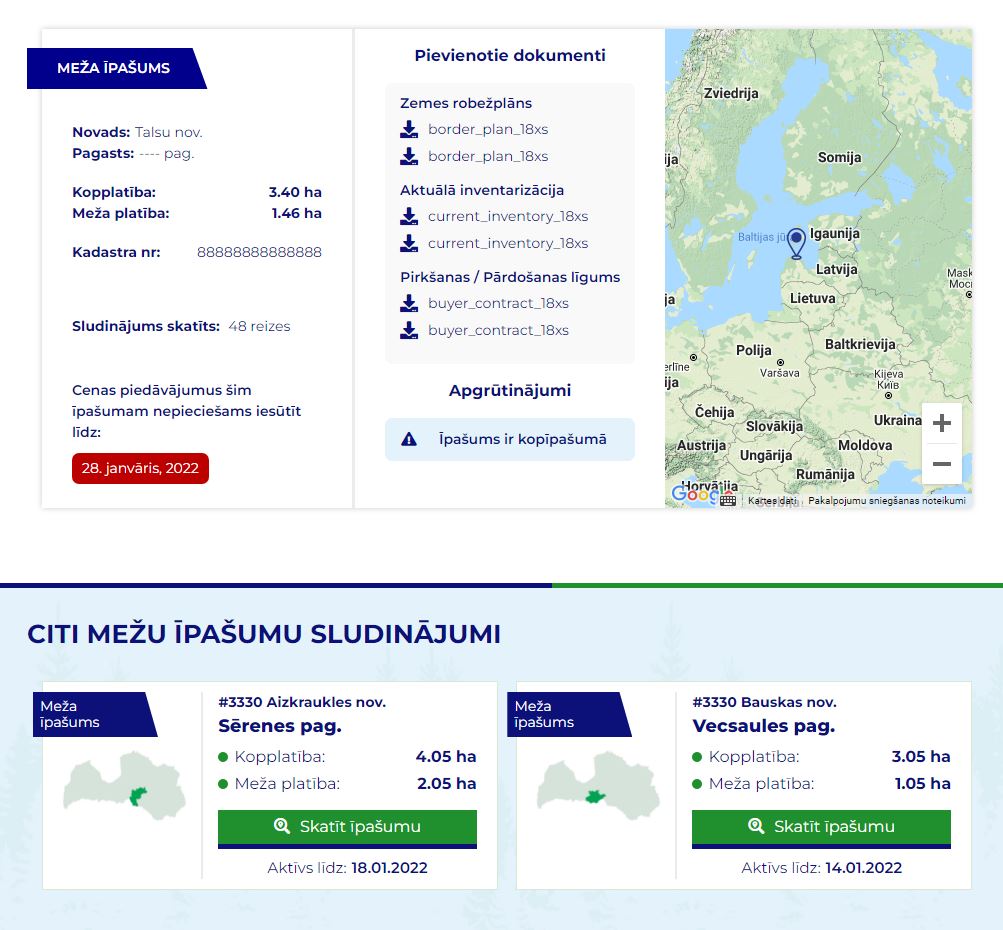 MMV.LV provides an opportunity to purchase forest properties or logging areas for both individuals and legal entities. By paying a one-time registration fee, the verified buyer will have the ability to view all forest property or logging area listings registered on the website, and place their price offers for the properties of interest. The buyer will be able to make a price offer for each forest property or logging area only once. The highest price offer will be passed to the property owner.
Benefits for property buyers when using this platform
One-time registration fee;
A wide range of forest property and logging area listings for sale in one place;
Safe and remote operation during Covid-19;
Ability to easily select and review only the properties and areas of interest throughout Latvia;
Ability to receive e-mail notifications about new properties for sale in the areas of interest;
Easy and transparent communication with the forest or logging area owner;
Opportunity to be informed about most recent information and news in the forestry sector.